Best Android TV Boxes For Streaming in 2023
Oct 10,2023 | Magabox Team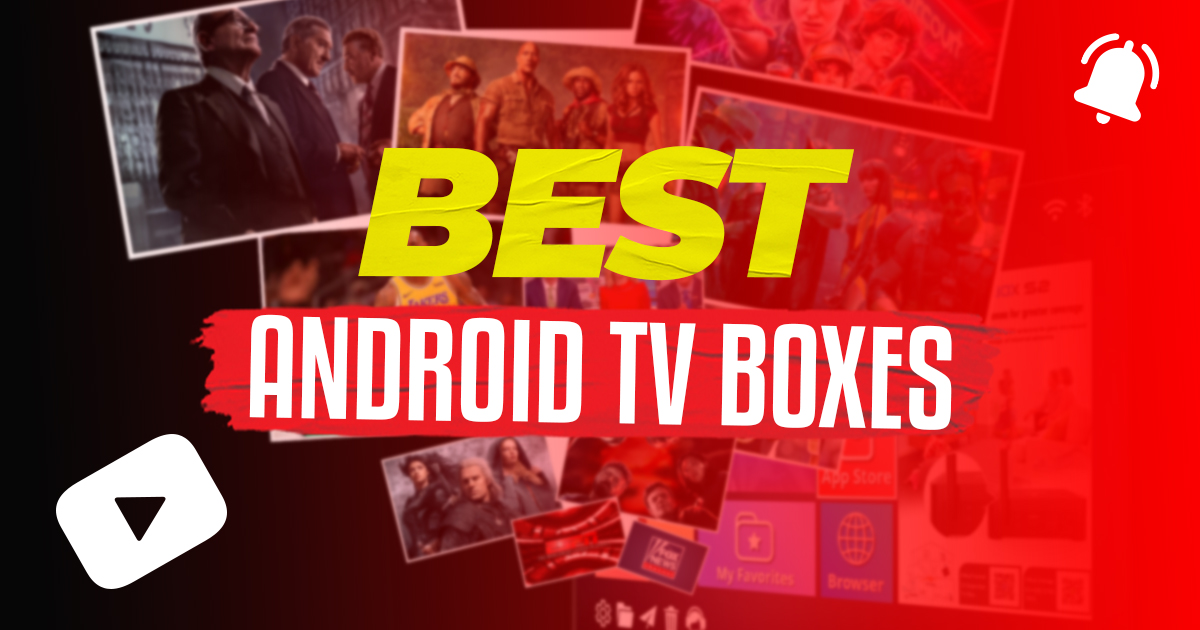 In the ever-evolving realm of home entertainment, Android TV boxes have emerged as versatile juggernauts of contemporary streaming. These devices have transcended their basic media conduit origins to become multi-functional hubs for immersive content experiences. Picture this: a single device seamlessly blending HD IPTV viewing, gaming thrills, and immersive entertainment. Welcome to the cutting edge of TV streaming, where Android TV boxes redefine how we engage with content.
The days of TV boxes confined to rudimentary functions are long gone. Modern Android TV boxes epitomize versatility. Once connected to your TV, they open portals to a multitude of streaming services, turning your screen into a smart entertainment hub. Services like Netflix and Disney Plus are at your fingertips.
So, you've decided to elevate your TV experience with an Android TV box, tapping into the power of the beloved Android operating system. However, navigating through a sea of options can be daunting. With countless Android TV boxes flaunting slight variations in specifications, how do you choose the perfect fit for your needs?
Worry not, as we have meticulously scrutinized the cream of the crop among Android TV boxes, ensuring that you embark on your streaming journey armed with the right information. Whether you're a cinema buff, a gaming enthusiast, or someone with unique streaming preferences, we have categorized the best options for every taste. Our mission is to guide you not only to the best Android TV box but also to the ideal companion tailored perfectly to your entertainment aspirations.
NVIDIA Shield TV Pro
NVIDIA's Shield TV has reigned as the undisputed king of Android TV boxes, and the Shield TV Pro takes this legacy to new heights. Despite its age, the Tegra X1+ processor delivers exceptional performance, driving AI-enhanced 4K upscaling that genuinely enhances HD picture clarity and color vibrancy on a 4K display. This powerhouse chip also adeptly handles real-time transcoding, allowing seamless streaming of various file formats from a NAS drive. With support for Dolby Vision HDR, Dolby Atmos, and DTS-X surround sound, it solidifies its reputation as an AV powerhouse.
Running on NVIDIA's customized Google TV OS, you have access to the full array of software on the Google Play store. Plex comes pre-installed, and if you wish to expand beyond the usual suspects like Netflix and Amazon Prime, adding Kodi is a breeze. While the onboard 16GB storage might feel limiting, a simple USB 3.0 external drive upgrade resolves this concern.
Gaming is another forte of the Shield TV Pro. The Tegra X1+ not only handles a plethora of major titles from the Google Play store but also directly streams games from Nvidia's GeForce Now service. This ingenious feature lets you access your PC games library on your TV, provided the service supports the titles. For those seeking a more streamlined setup, the new Shield TV "stick" might be appealing, as it mirrors the software and wields the same Tegra X1+ chip. Nevertheless, the Shield TV Pro embodies the quintessential Android TV experience.
Pros:
Reliable performance
Excellent remote
Wide variety of native 4K content
Supports Nvidia's GeForce NOW cloud gaming
Cons:
AI upscaling can be overly aggressive
Controller not included
Magabox MG4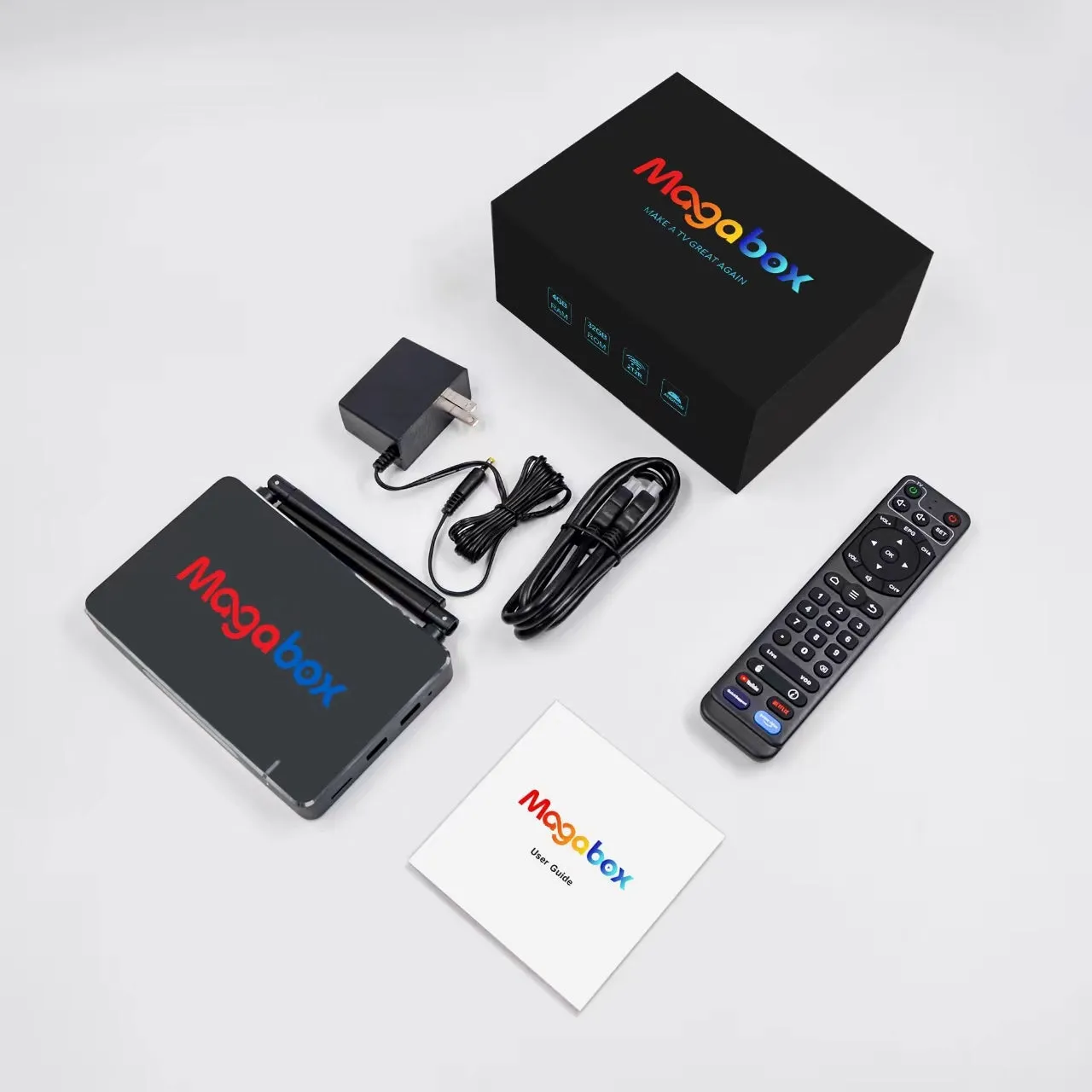 The Magabox-MG4 stands as the latest iteration in the Magabox series, pushing the boundaries of convenience and performance. Packed with 2GB of RAM and 32GB of storage, it transforms into a multimedia powerhouse. Its integrated voice command feature ushers in a superior streaming experience, redefining the market. Connect it to your TV and the internet, and witness your standard TV evolve into a smart wonder.
This exceptionally user-friendly Android TV box redefines its predecessor, the MG4, with a revamped design and interface. While its hardware remains steadfast, the revamped design and interface, coupled with superior streaming and DVR capabilities, make it an irresistible choice for streaming enthusiasts. Constant system updates ensure access to the latest features and security enhancements, cementing its place as a dynamic entertainment companion.
Remarkably, the Magabox MG4 remains budget-friendly, maintaining the same price point as the MG4. This commitment to affordability ensures that users can access its advanced streaming capabilities without breaking the bank, making it an even more compelling choice for budget-conscious consumers.
Pros:
User-friendly interface
Built-in apps with voice search support
Stable streaming, especially for sports gaming
Maintains the same price as the previous version
Cons:
Batteries not included in the package
Amazon Fire TV Stick (3rd generation)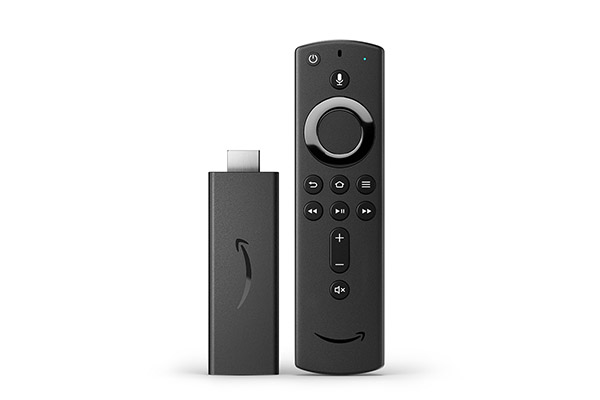 The base-level Fire TV Stick offers respectable functionality but may leave some users craving more due to its modest 1GB of RAM, quad-core CPU, and limited 8GB of storage. In terms of both hardware and software, the third-generation Fire Stick closely mirrors its predecessor. The primary distinction lies in its slightly updated remote, featuring a Channel Guide button and four app shortcuts for convenient access to region-specific apps like Amazon Prime and Netflix. Impressively, it supports various HDR standards, including Dolby Atmos, HDR10, HDR10+, and HLG, making it a solid choice for modern HDR 4K televisions.
For ardent Kodi enthusiasts and those seeking an extra performance boost, investing an additional £10 in the Fire TV Stick 4K Max might be worthwhile. This upgraded version boasts a faster CPU, more RAM, and Wi-Fi 6 connectivity, along with robust 4K video support and compatibility with Dolby Vision HDR.
Pros:
Good hardware
Excellent HD antenna
Stunning 4K resolution
Cons:
Non-expandable storage space
MINIX NEO U9-H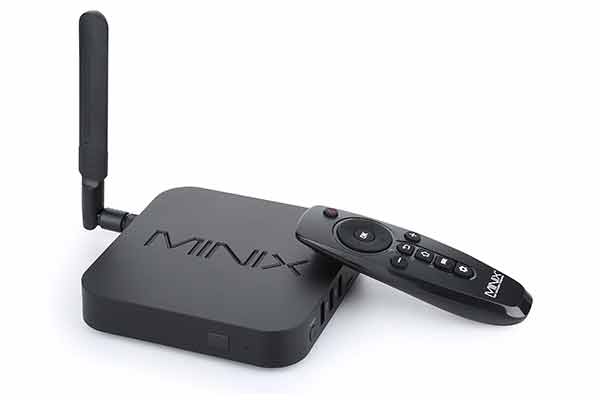 The MINIX NEO U9-H 64-bit Media Hub for Android delivers swift video playback at an impressive 60fps, enhancing your viewing experience with seamless and razor-sharp 4K visuals. What's more, it excels in picture quality, thanks to comprehensive HDR10 compatibility.
Leveraging HDR (High Dynamic Range) technology, this media hub broadens the color spectrum, rendering whites brighter and blacks deeper, thereby intensifying contrast for a lifelike and vibrant visual journey. All of these features come in an affordable package, priced under $50 / £50 / AUD$80, making it a budget-friendly choice for value-conscious users.
Pros:
Excellent streaming performance
Versatile
Micro SD slot
Cons:
Google Chromecast with Google TV (4K)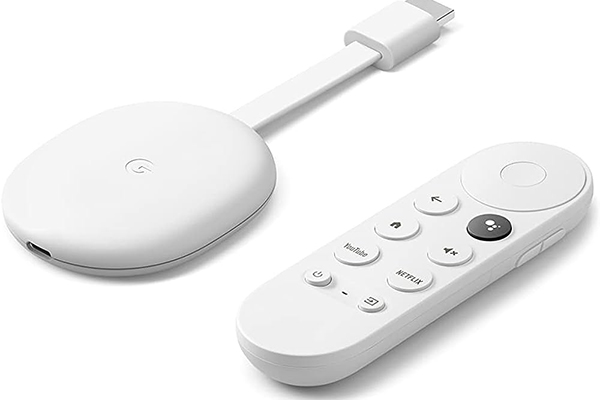 The Chromecast with Google TV 4K undoubtedly stands among the finest media streaming devices available, a viewpoint we firmly endorse. However, when compared to Android TV boxes, it gracefully concedes the top spot to the NVIDIA Shield TV, known for delivering superior performance across the board. Nevertheless, Google's Chromecast with Google TV 4K offers an exceptional value proposition, priced at just $49.99.
It's important to note that when we mention "Google TV," we are referring to Google's revamped user interface, while the Chromecast with Google TV continues to operate on the robust Android TV platform, providing access to a comprehensive array of streaming services. Furthermore, it comes complete with Google's popular Chromecast remote right in the box.
Pros
Affordable price tag
Google TV interface with Google Assistant
dedicated compact remote
Cons
Limited storage
No AV1 codec support
In conclusion, the world of Android TV boxes has evolved to redefine how we experience home entertainment. From the powerhouse NVIDIA Shield TV Pro to the user-friendly Magabox MG4, and the budget-friendly Amazon Fire TV Stick to the vivid visual experiences offered by the MINIX NEO U9-H and the value-packed Google Chromecast with Google TV 4K, there's a streaming companion tailored to every preference and budget. These devices not only grant access to an array of streaming services but also open doors to gaming thrills and immersive content. The future of streaming is here, and it's a world of limitless possibilities, all at your fingertips. Whether you seek performance, affordability, or versatility, these Android TV boxes are your gateway to a dynamic and personalized entertainment journey.
Comment